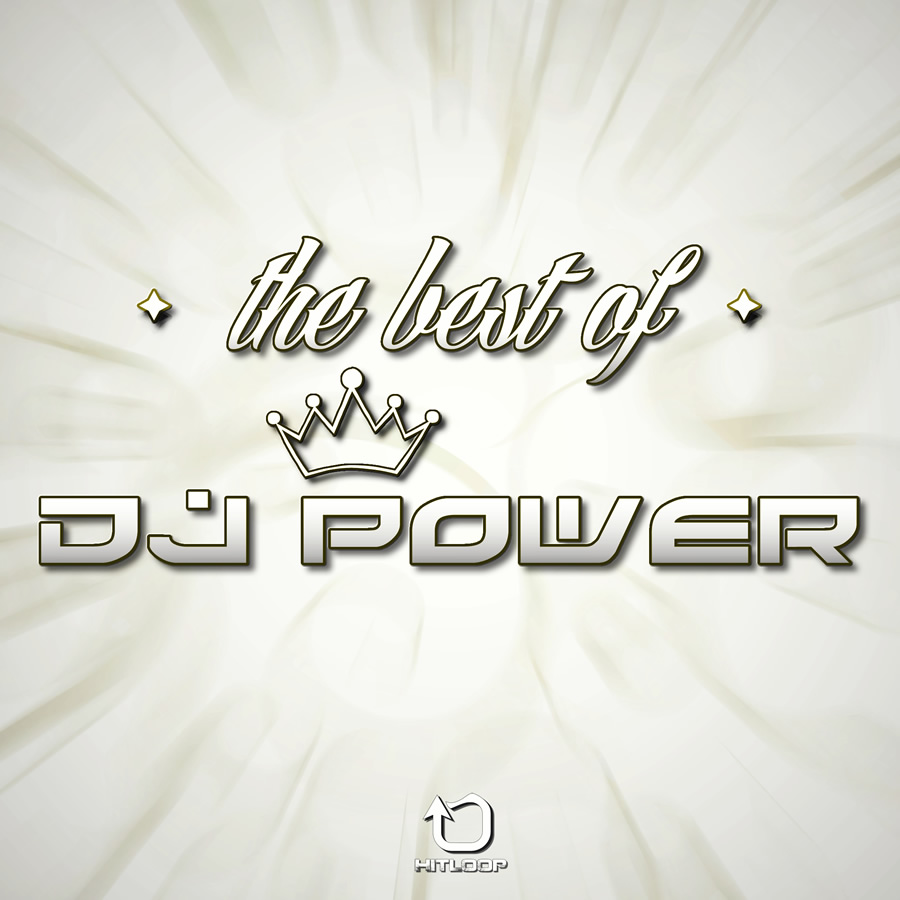 After many years of activity, many songs and remixes of success, Dj Power returns with his "The Best Of", a special collection with 30 tracks divided into two volumes including the best songs of his career.
Special thanks to Bit Records and Smilax Publishing for licenses granted!
The collection can be bought on iTunes and all the other digital stores from April 21, 2017.
Dopo tanti anni di attività, numerosi inediti e remix di successo, Dj Power ritorna con il suo "The Best Of", una speciale raccolta con 30 brani divisi in due volumi con all'interno le migliori canzoni della sua carriera.
Un ringraziamento speciale va alla Bit Records e alla Smilax Publishing per le licenze concesse!
La raccolta si potrà acquistare su iTunes e in tutti gli altri stores digitali a partire da giorno 21 Aprile 2017.
INFO:
Artist: Dj Power
Title: The Best Of
Label: Hitloop
Release Date: 21.04.2017
Buy Now
BUY NOW ON:

TRACKLIST
VOLUME 1
01. Dj Power – Save Me (Original Mix)
02. Dj Power – Dance for Me (Vision Experience)
03. Dj Power – Love Theme From The Godfather
04. Dj Power – Dream Symphony
05. Dj Power – I Need You (Italo Maranza Mix)
06. Dj Power – My Destiny
07. Dj Power – Dentro me c'è musica (Italo Reverse Mix)
08. Dj Power – Korobeiniki (Tetris Experience)
09. Dj Power – Into My Heart (Original Mix)
10. Dj Power – Passion (Dance Folk Mix)
11. Dj Power – Inside Me (Original Mix)
12. Dj Power – My Love for You (Italo Maranza Mix)
13. Dj Power – This Is My Land
14. Dj Power – Fable (Vision Experience)
15. Dj Power – Feel The Beat (Italo Maranza Mix)
VOLUME 2
01. Dj Power – Dentro me c'è musica (Dj Store Dance Remix)
02. Dj Power – Into My Heart (Nicola d'Alena Remix)
03. Dj Power – Save Me (Disc Jockeyz Ext Remix)
04. Dj Power – Feel The Beat (Dj Fromstone Meets Teuz Remix)
05. Dj Power – I Need You (EmJ Concept)
06. Dj Power – Dance for Me (Brian Sanders Remix)
07. Dj Power – This Is My Land (SicuLand Remix)
08. Dj Power – Passion (Italo Maranza Mix)
09. Dj Power – Fable (Miguel Valbuena Club Mix)
10. Dj Power – Inside Me (Vision Experience)
11. Dj Power – Dentro me c'è musica (Miguel Valbuena 143 BPM Hands Up Mix)
12. Dj Power – Memories (Vision Experience)
13. Dj Power – Save Me (Nicola d'Alena Remix)
14. Dj Power – Dentro me c'è musica (Love & Passion Mix)
15. Dj Power – Fable (DarkProject Remix)
Listen on YouTube
GENERAL INFOS / BOOKINGS WORLDWIDE: info@gianfrancocomis.it
—————————————————————-
COMIS
Dj – Producer – Songwriter – Singer – Remixer
Facebook – Youtube – Shazam – Soundcloud – Twitter