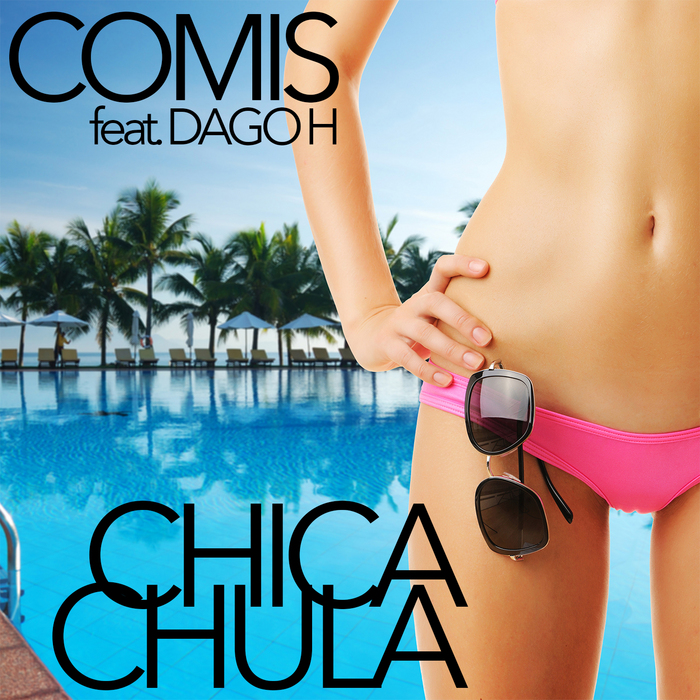 Comis comes back with his new unreleased song "Chica Chula" published by The Saifam Group! This new latin dance production is a really fresh and cool tune sung by Dago Hernandez. Moreover "Chica Chula" official music video is coming soon. "Chica Chula" song is available on iTunes and other digital stores starting from April 29, 2014.
Comis ritorna con un nuovo inedito dal titolo "Chica Chula" in uscita su The Saifam Group! Questa sua nuova produzione dance latina molto estiva e fresca si avvale del featuring di Dago Hernandez ed è in arrivo anche il video ufficiale.
"Chica Chula" sarà disponibile su iTunes e negli altri stores digitali dal 29 aprile 2014.
INFO:
Artist: Comis Feat. Dago H.
Title: Chica Chula
Label: Link Records / The Saifam Group
Release Date: 29.04.2014
Buy Now
BUY NOW ON:

Tracklist
01.Comis Feat. Dago H. – Chica Chula (Radio Edit)
02.Comis Feat. Dago H. – Chica Chula (Extended Mix)
Listen on YouTube
www.gianfrancocomis.it
Special thanks to The Saifam Group
License Request: info@gianfrancocomis.it
Booking Works or Artists: info@energymusicstudio.com
www.energymusicstudio.com
Subscribe to this channel!!! www.youtube.com/GianfrancoComis
Iscriviti a questo canale!!! www.youtube.com/GianfrancoComis
Suscribete a este canal!!! www.youtube.com/GianfrancoComis